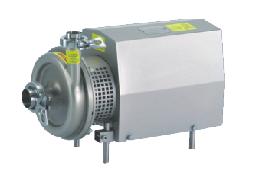 Add to Favorites
Share
Food Pumps
Payment

Origin

China Mainland

Minimum Order

15

Packing

Pieces
Product Detail
? in the pump Chamber has an eccentric bump, when flexible blade when you leave the eccentric, volume increases between the blade, creating a vacuum, which makes the liquid is drawn into the pump cavity entrance without interruption.

When flexible blades spin, the liquid from the pump suction is discharged into the part.

When flexible when the blade into contact with eccentric bump again, bending, and accompanied by a squeeze action so to discharge liquid continuously, pulsation-free pump, so as to complete the whole process of suction and discharge.



3
YRS
ALD chemical pump valve Co., Ltd
China
Favorites